Al intentar enviar un correo a Outlook o a Hotmail, en los logs del servidor aparece el siguiente mensaje:


status=bounced (host mx3.hotmail.com[65.55.92.136] said: 550 SC-001 (SNT004-MC1F40) Unfortunately, messages from 123.45.67.89 weren't sent. Please contact your Internet service provider since part of their network is on our block list. You can also refer your provider to http://mail.live.com/mail/troubleshooting.aspx#errors. (in reply to MAIL FROM command))

Solución:

Rellenar la siguiente solicitud: https://support.live.com/eform.aspx?productKey=edfsmsbl3&ct=eformts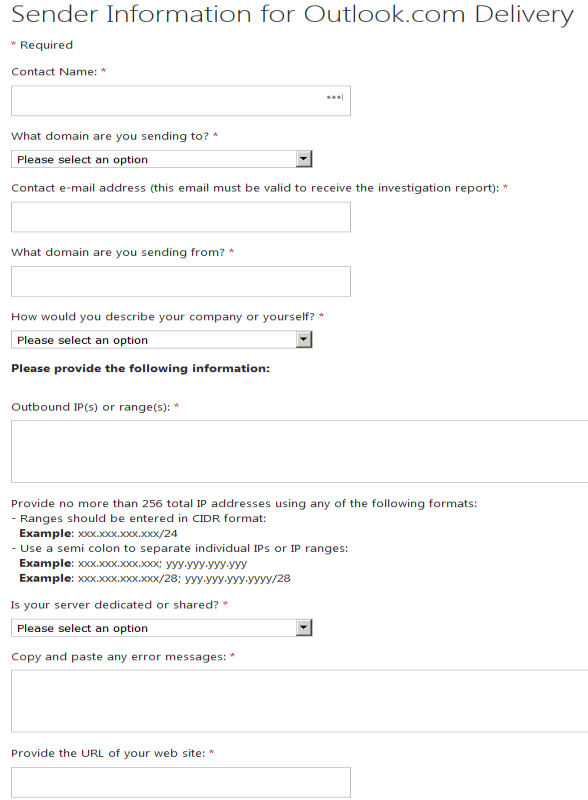 Tardan un par de horas en enviar un mail con el resultado de la solicitud.